Education Benefits of Home Schooling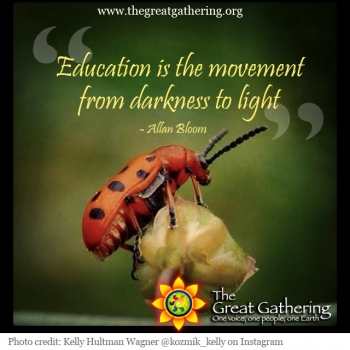 The rise in popularity of alternative forms of education, especially home schooling, is none too surprising. With the ability to tailor to your child's needs, as well as provide a consistent education, home schooling has become a great public school alternative. What was once a practice that was mostly popular with the religious fundamentalist community, home schooling now crosses all boundaries – religious, social, and economic.
An Education Tailored To the Child
Every child is different, which is why a tailored education is a great advantage of home schooling. Home schooling allows the student more time to work on subjects that are more difficult for them, learning until mastery. This will serve them well later in life, as they will have a strong foundation, as well as the knowledge that they can do what they set their minds to.
Consistent Education
Instead of a different teacher every year, or even for every subject, the student will have a consistent educator. The parent will always know where the child is, not having to go off of a previous teacher's reports. This consistency provides a wonderful opportunity for your child, increasing their learning time and decreasing their chances of educational gaps.
You Can Spend As Much, Or As Little, As You Would Like
Home schooling does not have to be an expensive endeavor. There are many free learning resources online that have proved invaluable to the home schooling community. Khanacademy.org (1) is one great example, as well as many open courseware sites.
As a home schooler, you decide what books and resources your child will use, allowing you to hit up thrift stores and used book depositories online. The library can also be a great help, with some offering educator cards to home schooling parents, allowing them to take out books for a longer period than usual.
While home schooling is legal in all 50 states, each states has their own legal requirements. A great resource is hslda.org (2), because they offer a comprehensive list of laws and legislation for all 50 states. There may also be a homeschool co-op or advocacy group in your community that can help answer all of your questions.
(1) khanacademy.org
(2) hslda.org
by The Great Gathering
Copyright The Great Gathering 2014©
Thank you for your support.