Increased Poverty Creates the Need for Charity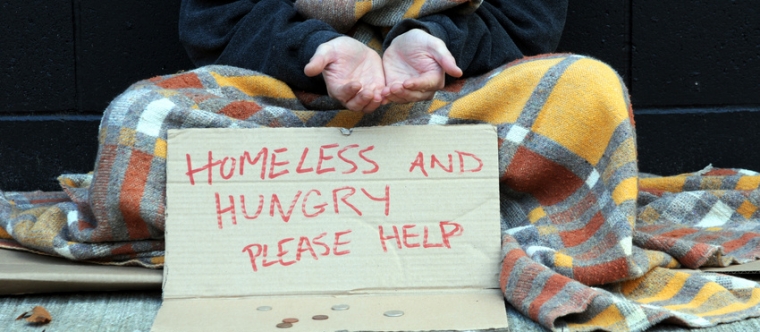 As poverty increases, so too does the need for charity. Today, even in a nation as prosperous as the United States, 46.5 million people live at or below the poverty line. In underdeveloped nations, want is even greater. In Sub-Sahara Africa, for instance, over 40% of the population lives in poverty. There are three primary ways we can seek to alleviate poverty throughout the world:
1. Micro-finance
Charities such as Five Talents, the Small Enterprise Foundation, the Foundation for Sustainable Development, and the Women's Global Empowerment Fund seek to alleviate poverty by furnishing loans, savings accounts, insurance, or other financial services to the poor. The idea is to equip the poor to make money for themselves. Micro-finance loans are often used to start small businesses, which not only help to feed the family of the small businessman or woman, but also to grow the local economy where they live.
2. Education
"Give a man a fish, and you feed him for a day; teach a man to fish, and you feed him for a lifetime." Charities that provide free education to the poor seek to prove this adage. Education can include the basics of reading and writing, but it can also encompass instruction in areas ranging from family planning and finances to job interview skills and interpersonal skills. Tutoring services can give children who are trapped in failing schools systems a leg-up on the future. Teach for America, Books for Africa, and World Vision International are three of the many charities that seek to educate today's youth for tomorrow.
3. Technology
Poverty is a somewhat relative concept. It could be argued that because of technological advances, the lower middle-class of today lives like the kings and queens of yesteryear. Time-saving and health-improving technology can vastly improve the lives of the poor. Furthermore, technological research can lead to advances that make the staples of life – such as food and energy – cheaper and more plentiful, which will benefit those with the least money most of all. Currently, the U.S. Agency for International Development (USAID) is planning to use technology to combat worldwide poverty. Charitable foundations, universities, and corporations will work together to use science to improve agriculture and therefore feed more of the poor. Projects will include new seeds and mobile data centers to help farmers predict weather changes.
Poverty can be vastly reduced if we wisely employ the tools of micro-finance, education, and technology to help the needy among us.
Sources:
U.S. Census Bureau
World Bank
Time Magazine, "USAID Using Technology to Fight Poverty"
by The Great Gathering
Copyright The Great Gathering 2014©
Thank you for your support.