The Great Gathering is about people all over the world doing their part to support humanity and Earth
for a balanced, abundant and peaceful future.
The Great Gathering events and your events area is currently being developed.
Individuals, organizations and groups are working together to have an impact on the global issues we face in todays world.
We invite you to download and share the posters from your country to show your support of this unified effort.
If you would like a poster created from your country please send us an email with the contents translated
into your language and we will do our best to create it for you.
webmaster@thegreatgathering.org 
(Poster contents are Trademarked by The Great Gathering and can not be reproduced for sale.)
Thank you Neal Sickles for creating the original poster design. More from Neal HERE. 
English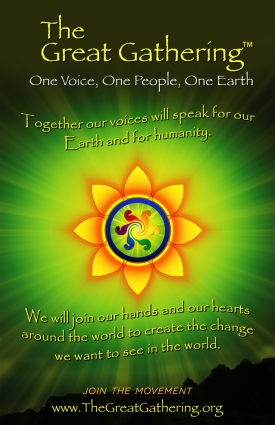 Spanish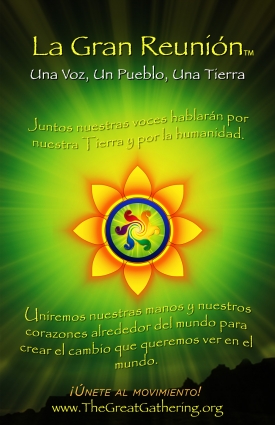 French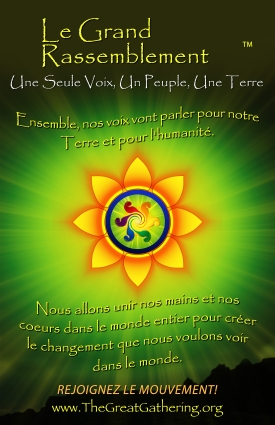 German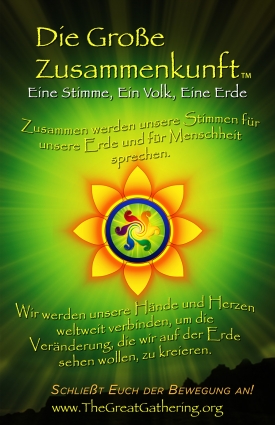 Swedish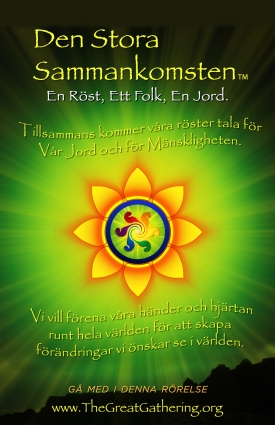 Simplified Chinese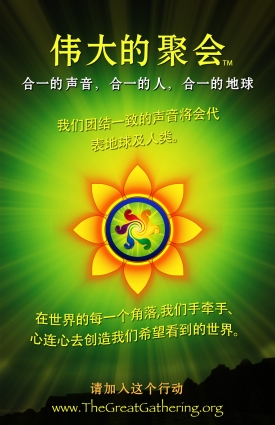 Traditional Chinese