The Argument for Buying Local, Organic Food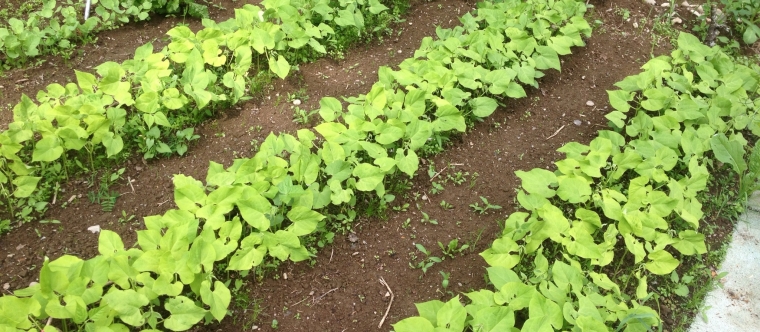 The argument for buying local, organic food
The local food movement in America is growing. All over the country, in small towns and in big cities, people are starting to realize the very best fruits, vegetables, dairy and meats come literally from their own back yards. Nearly every town of any size now has farmer's markets where people can come and buy produce, meat, dairy, baked goods and artisan crafts from their local farming community. This is more than just a "feel good" movement: there are some very sound reasons why buying local and organic is good for the farmer, the consumer and society as a whole.
1. The Food is Healthy and Delicious
When you buy food that has been locally grown, you are generally buying a product that has been picked when it is ripe and usually picked within a day or two of the time you buy it. When you buy from a chain store, generally produce has been harvested while still unripe so that it will not spoil in shipping and it might be days or weeks between harvest and the time it lands on the shelves. The freshness of the food makes an enormous difference in the way it tastes.
When you buy local organic or naturally grown foods, you are buying from farmers who sustain and nourish the soil naturally (meaning that the nutritional value of the food is higher) and do not use pesticides or herbicides that can leave residues on the food and work its way into your meals. These residues can bring with them a whole array of health problems that are best avoided.
2. Local Food is Kinder to the Environment
Buying local organic food means that you are financially supporting sustainable farming practices that commit to healthy soil, wise water usage, and refrain from the use of chemical fertilizers, pesticide and herbicides that can not only damage human health but lead to water and air pollution and poison wildlife. Since the average product on groceries shelves travels on average some 1,200 miles to reach you, shopping locally can also reduce gasoline usage for food transport and have a beneficial impact on greenhouse gas levels.
3. Buying Local Makes Economic Sense
There is also a strong economic reason for local buying practices. When you buy from your own area, you are helping to create and sustain jobs and to support family farms and small businesses that are right in your own community. You are also helping yourself economically by breaking the dependence that many have on big chain groceries stores.
All these are excellent reasons why you should consider buying local organic food: it is tastes better, is healthier for you and your family, and is kinder to both the environment and the economy.
by The Great Gathering
Copyright The Great Gathering 2014©
Thank you for your support.