What Indigenous Peoples can Teach Us about Sustainability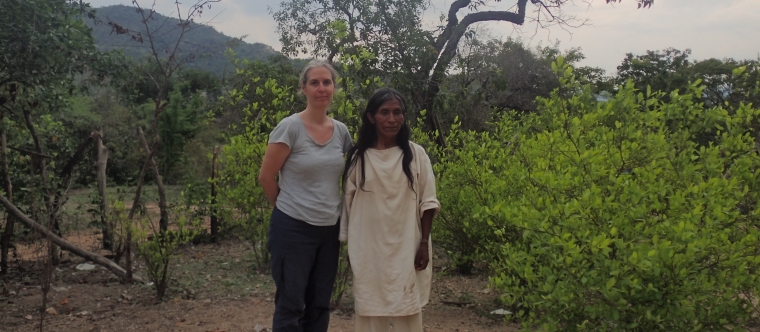 In an increasingly globalized world, it is sometimes easier to see the differences between cultures, nations and ethnic groups than to appreciate their similarities. One thing, however, that might bring more nations and peoples together is the looming environmental crisis that our generation will face. At this unique moment in human history, there is a growing movement which seeks to bring the long-held wisdom of indigenous cultures from around the world to bear upon thoroughly modern problem of developing sustainable lifestyles which will foster both human growth and environmental integrity.
To begin with, the United Nations has recognized the fact that the answers to many of our toughest environmental problems may lie within the accumulated knowledge of indigenous peoples across the globe. Often these cultures go back millennia, and ultimately have been based upon the continued preservation of natural ecosystems to provide them with their wants and needs. The relationship between the earth and the people who live upon it is closely interwoven in many of these cultures. To explore this relationship and glean knowledge that could have wider global applications, the U.N. has developed a Permanent Forum on Indigenous Issues. While part of this forum deals with issues on human and civil rights for native peoples, it is also concerned with studying the ways in which indigenous tribes have managed their land and natural resources, with the intent to implement such practices on a larger scale and for the good of all. Victoria Tauli-Lopez, from this forum, comments, "It is time to step out of the paradigm of victimhood because we indigenous peoples can provide sustainable solutions to the world's crises. Indigenous peoples are not to be seen only as endangered victims to be protected…but also as carriers of knowledge and tradition that far from being ancient and outdated can offer concrete solutions to modern crises."
The United Nations is not the only body to recognize the potential of indigenous knowledge in regards to land and natural resources management. The Environmental Protection Agency of the United States is also seeking the aid of many Native American tribes to apply their knowledge to various sustainability issues. In 2013, for example, the E.P.A. held a Traditional Ecological Knowledge Workshop entitled "Indigenous Knowledge for Sustainable Development: Case Studies". This particular workshop focused on several tribal reservations in northern Wisconsin. It highlighted multiple fields of sustainable practices carried on by these tribes, including organic farming, traditional hunting and trapping practices, forest management – including fire management, fending off invasive species and habitat restoration – as well as fishery and hatchery development and wild rice harvesting. The goal here was not only to understand and appreciate the native way of life, but to take this knowledge and use it on non-reservation lands as well.
There seems to be great hope in this movement to, as the EPA puts it, "adopt a tribal antidote to the artificial universe" and to make indigenous knowledge from native peoples all around the globe more mainstream and applicable to modern-day practices. For too long, it seems, this knowledge has been undervalued or ignored, mostly due to long-held beliefs of superiority that are one of the longest-lasting consequences of colonialism. The fact that this accumulated knowledge – some of it from very early in human history — is finally starting to come into its own and that this previously ignored potential is finally being tapped gives rise to the possibility that many sustainable answers lie not just in future technology but the tried-and-true knowledge of the past.
by The Great Gathering 
Copyright The Great Gathering 2014©
Thank you for your support.